The time is coming when my final book is almost ready to depart on the last leg of its journey to the editors. March 24th is the special day. You know what that means? COVER REVEAL….
Except, not yet…
I'd like some help from anyone willing to coordinate a reveal with me through their blog, site, social media, what-have-you. Any takers: JL.Fiction@outlook.com I'd like to do it on March 27th, two weeks from today. If you don't volunteer, I'll have to track you down individually.
In other news, I met up with my alpha reader (my dad) last week and talked out some of the things needing work on this last installment. Some very helpful ideas springing me from a stale point and into an ending I'm pretty happy with.
This is a helpful side-kick into a comfortable tower of praise.
Ultimately, I am very happy to be done with a series. I never knew how difficult ending one could be and this is a moment where I realized writing by the seat of my pants would be a lot easier if I'd just planned and plotted out some major points along the way. Live and learn, right?
Anywho, I hope everyone is having a great Monday, don't let it do this to you: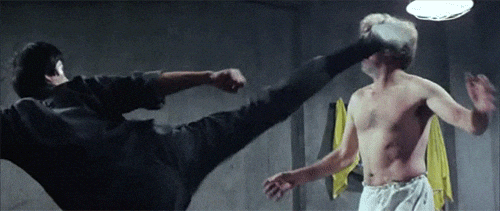 Fight back and let's find our way to Friday!